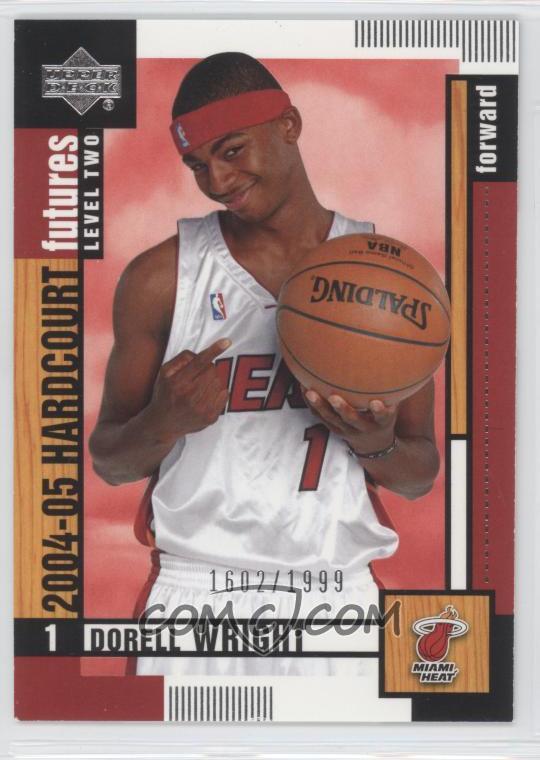 Now that the Miami Heat have finally shown they can beat a quality opponent with their victory over the Utah Jazz they look to return to their old ways of beating up lesser-talented teams when they face the Golden State Warriors tonight to keep their 6-game winning streak alive. All of their victories during the streak have featured double-digit margins and one more would be a franchise record. They can potentially sweep the road trip with what should be an even more favorable matchup against the Sacramento Kings on Saturday.
Dorell Wright has flourished in his starting role on his new high-octane offensive-minded team. He signed a three-year contract and is earning the same amount of money Udonis Haslem is earning this year. He's now averaging career-highs of scoring (14.9 ppg), rebounding (6.0), minutes (39.5), fields goals made and attempted (5.5-13.8) and assists (3.1).
Rasheed Malick of Warriors World does a great break down of tonight's matchup for a viewpoint from the other side.
ESPN's Accuscore has the Heat favorites by 72% (Insider only link for more).
This is one team where the Heat won't have to worry much about being overpowered and outsized in the paint. Look for the Heat to beat the Warriors at their own game by continuing their recent trend towards pushing the ball upcourt at any opportunity with Wade and LeBron attacking the basket at will on the run.
The Warriors will be without their star guard Stephen Curry (ankle) whose status is uncertain, a major relief for the Heat's guards. Forward Brandan Wright is also out and rookie Ekpe Udoh should return from his wrist injury. Forward Rodney Carney (ankle) is also doubtful.
Probable Heat starters:
Carlos Arroyo, Dwyane Wade, LeBron James, Chris Bosh, Zydrunas Ilgauskas
Probable Warriors starters:
Reggie Williams, Monta Ellis, Dorell Wright, David Lee, Andris Biedrins
Tipoff: 10:30 p.m., Oracle Arena, Oakland, Calif.
TV: Sun Sports, ESPN (if you really, really enjoy Bill Simmons' soothing & melodic voice). Radio: WAXY (790-AM), WQBA (1140-AM, Spanish).