All that Power

"If you think you're going to beat them in an athletic contest, you're kidding yourself," Doc Rivers said to his team after an early Miami run that prompted a timeout Sunday.
It couldn't be any farther from the hard truth, and encompasses everything the Heat needs to rely on to overcome the crafty Celtics. The perceived inferiority of the Sixers and the well-matched athletic ability masked the capabilities of the Heat's will to impose in the first round, but this time around, against a veteran team, it has come out accented in savage fashion. The Heat never reached an ideal level of half-court offense throughout the season and it's not about to conveniently set in now. Their game is that of pure brawn, and brawn they must use, for 48 minutes of relentless, uncensored hell.
(Chris Bosh is not to be left behind in the athletic department, better fit to use his speed and footwork to get past Garnett and Davis and not futilely attempting to body them up in the paint. Join the band, Chris.)
Let's Get Physical

Once upon a time, the Boston Celtics were a brute force, bullying their opponents into submission with their defensive synergy, unabashed physicality and Kevin Garnett's psychological trash talk.
One game in, Miami is fighting fire with flames.
Miami's grown more confident in their imperail domain with every game while the Celtics slowly wane from their identity of the past, now lacking the size and freshness they once had.  Unlike the first game when Miami was overwhelmed by the Celtics' physicality, they know are taking the first punch and setting the precedent, as they should continue to do in every game.
Doc Rivers denied Sunday's game as being physical, but chippy.  What it was, it was a taste of their own medicine.




With A Little Help From My Friends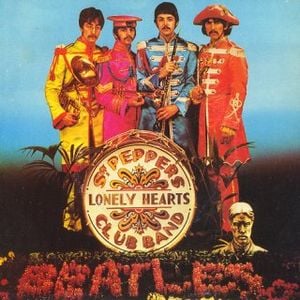 Championship Recipe:
Star player(s)? Check.
Defensive tenacity? Check.
Support system?????????
Going deep in the playoffs requires all of the above with a sprinkle of a little luck and tasty intangibles. Miami has the luxury of dueling banjos, as well as the suffocating armada to overwhelm the Celtics defensively, but solid help from the bench remains key to continual victories.
(Although Spoelstra's decision for Bibby and Ilgauskas to flank the Big Three from the onset is still questionable, it has actually provided a medium for the bench to thrive as an energetic punch.  Chalmers and Anthony continue to provide instant disruption, creating turnovers for the wings to capitalize on, while Jones has relished in the Sixth Man role, profiting from the open looks created by the Big Three.
One can see the logic in Spoelstra's rotation.
Without a distributed plan of attack, the Heat's aggressive pace and flow could stagnate, risking to lose any lead against a crafty Celtic team known to erase them.  So far, the bench has purpose and their output has been timely.)
Celtics:
Perkins' trade counterpart Jeff Green is supposed to be the injection of youth and offensive power the Celtics lack from the bench.  Although somewhat passive in Game 1, he's likely to return determined and better focused on his responsibilities to the team.  Miami can't allow Green to find his rhythm and would be best shut down early, locking up his mineral.s

Bosh can NOT allow Glen Davis to look like a defensive stopper.  Davis' -21 on Sunday's seems extreme for the energy he did provide while on the floor, but there is no shame in giving it true meaning.  He's one of the quickest hefty guys you've ever seen, but Bosh should be relying on his length to easily overcome him.
Heat:
The organization's vision once starred Haslem as the key hustle player to swing a key game, with Miller the elite shooter to nail the daggers and put games away. With both injured, Wade and James' help defense has compensated any hustle deficit while Jones has been one of the best one-dimensional players yet.  The team is only as strong as their weakest link.

If not for Jones' 72% shooting from beyond-the-arc contributing 25 points, Bosh's paltry 3-for-10 performance on Sunday would have been under a magnifying glass.  Instead, Bosh can be lauded for his work on the boards and the lack of offensive output recovered by the bench.  Jones, Bibby and Chalmers must be readied to pull the trigger at any moment.  The team's success might ultimately rely on their accuracy any given night against the collapsing Celtic defense.

Chalmers and Anthony must once again, on command, release the Kraken.