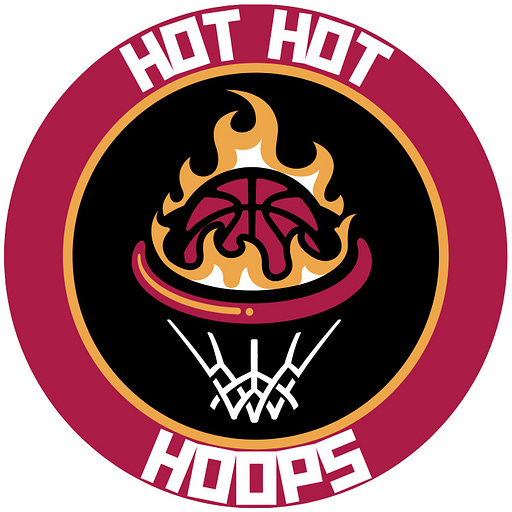 Apr 23 • 53M
Episode 12: Hot Hot Hoops Podcast - Heat vs Bucks Game 3 reaction, injury update
The HHH writing staff recovers after an amazing Heat playoff victory marked by both triumph and adversity.
The official home for audio programming from Hot Hot Hoops, the #1 community for fans of the Miami Heat.
Daniel Riccio, Matt Hanifan and Surya Fernandez discuss the Miami Heat's emotional and bittersweet Game 3 home win against the visiting Milwaukee Bucks on Saturday in the Eastern Conference First Round series of the 2023 NBA Playoffs.
Topics discussed include:
Reactions to Game 3 and the injuries to Jimmy Butler and Victor Oladipo and how the playoff rotation will change now.

How the Heat and the coaching staff responded after such a disappointing Game 2.

Does Bam Adebayo need to step up and be the leader on this team if Butler is hobbled?

What to expect from the series moving forward and what does Miami need to do to secure a commanding 3-1 series lead in Monday's Game 4.
And much more!
Hot Hot Hoops - Miami Heat NBA Blog is a reader-supported publication. To receive new episodes of our podcast and support our work, consider becoming a free or paid subscriber.