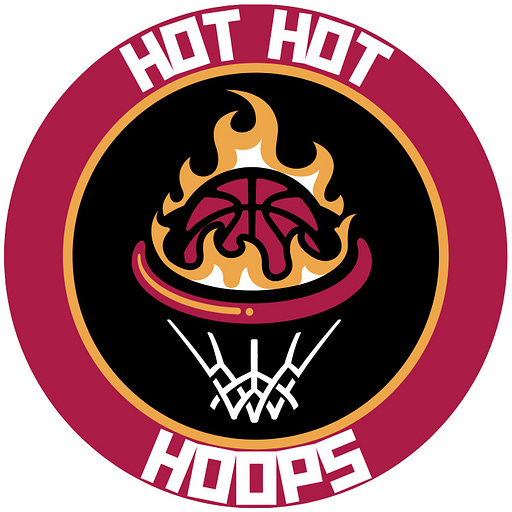 May 3 • 30M
Episode 16: Hot Hot Hoops Podcast - Reaction after Heat loss to Knicks in Game 2
Matt and Brandon go over the Miami Heat's Game 1 win against the New York Knicks.
The official home for audio programming from Hot Hot Hoops, the #1 community for fans of the Miami Heat.
HHH senior writers Matt Hanifan and Brandon Di Perno discuss the Miami Heat's gutsy loss to the New York Knicks in Game 2 of the 2023 NBA Playoffs Eastern Conference Semifinals on Tuesday night.
Topics include:
What went right and went wrong tonight

Highlighting the stellar play of Gabe Vincent and Caleb Martin

Miami's valiant 3-point effort from its supporting cast

Possible actions to get Bam Adebayo more involved
And much more!
Hot Hot Hoops - Miami Heat NBA Blog is a reader-supported publication. To receive new episodes of our podcast and support our work, consider becoming a free or paid subscriber.