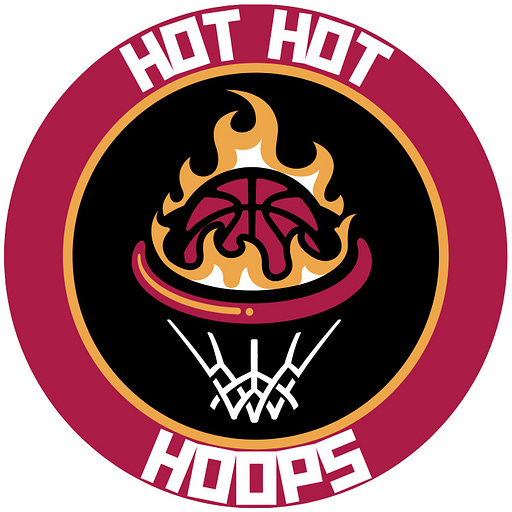 May 14 • 35M
Episode 19: Hot Hot Hoops Podcast - Recapping the Heat-Knicks series as Miami advances to ECF
HHH writers Matt and Brandon react to the Heat's Game 6 win and advancing to the Eastern Conference Finals for the third time in four years.
The official home for audio programming from Hot Hot Hoops, the #1 community for fans of the Miami Heat.
HHH senior writers Matt Hanifan and Brandon Di Perno discuss the Miami Heat's Game 6 win to close out their second round series against the New York Knicks and advance to the Eastern Conference Finals on the latest episode of the Hot Hot Hoops podcast.
Topics include:
What they liked and disliked

Bam Adebayo's dominance

Jalen Brunson's brilliant 41-point game

Jimmy Butler's movements on his injured ankle

Preview on who they think is the best matchup for Miami in the East Finals

And much more!
Listen directly on the site or on our favorite podcast app!
Spotify: Hot Hot Hoops
Hot Hot Hoops - Miami Heat NBA Blog is a reader-supported publication. To receive new episodes of our podcast and support our work, consider becoming a free or paid subscriber.