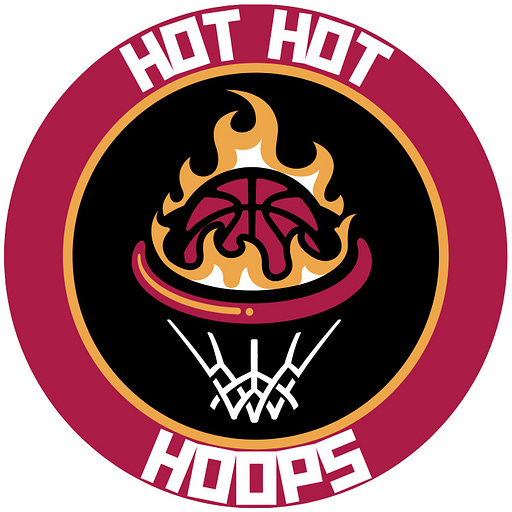 May 16 • 35M
Episode 20: Hot Hot Hoops Podcast - Looking ahead to the Heat vs Celtics ECF
HHH writers Matt and Brandon get you ready for the East Finals rematch between the Miami Heat and the Boston Celtics.
The official home for audio programming from Hot Hot Hoops, the #1 community for fans of the Miami Heat.
HHH senior writers Matt Hanifan and Brandon Di Perno preview the 2023 NBA Eastern Conference Finals between the Miami Heat and Boston Celtics on the latest episode of the Hot Hot Hoops podcast!
Topics include:
Matt and Brandon discuss the national narrative

Victor Oladipo's missed absence

Who needs to step up

Series predictions

And much more!
Listen directly on the site or on our favorite podcast app!
Spotify: Hot Hot Hoops
Hot Hot Hoops - Miami Heat NBA Blog is a reader-supported publication. To receive new episodes of our podcast and support our work, consider becoming a free or paid subscriber.