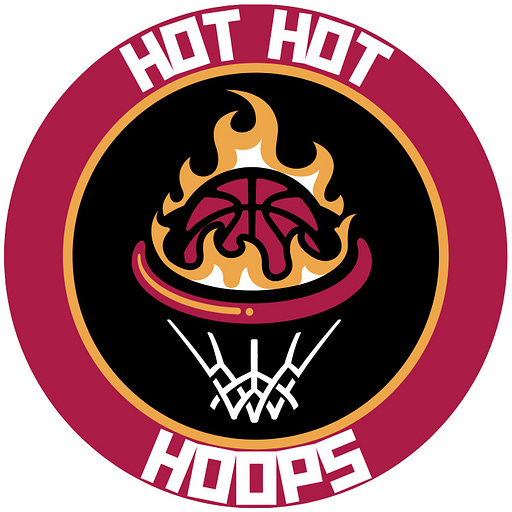 May 26 • 35M
Episode 23: Hot Hot Hoops Podcast - Time to worry after Heat's ECF Game 5 blowout loss?
HHH writers Matt and Brandon discuss Game 5 and what adjustments need to be made for the Heat to reach the NBA Finals.
The official home for audio programming from Hot Hot Hoops, the #1 community for fans of the Miami Heat.
Hot Hot Hoops senior writers Matt Hanifan and Brandon Di Perno recap the Miami Heat's embarrassing Game 5 loss to the Boston Celtics on Thursday night.
They ponder whether it's time to panic, the Heat's bad offensive process, Haywood Highsmith needing to be in the rotation moving forward and much more!
Listen directly on the site or on your favorite podcast app!
Spotify: Hot Hot Hoops
Hot Hot Hoops - Miami Heat NBA Blog is a reader-supported publication. To receive new episodes of our podcast and support our work, consider becoming a free or paid subscriber.