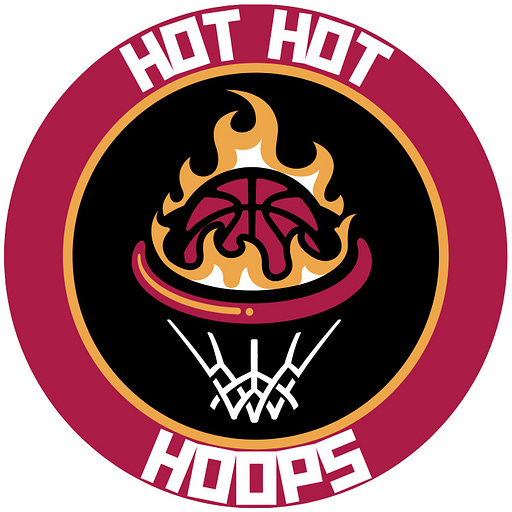 May 28 • 38M
Episode 24: Hot Hot Hoops Podcast - Reaction after Heat's shocking ECF Game 6 loss
Matt and Brandon attempt to pick up the pieces after Boston manages to tie the East Finals on a buzzer-beater.
The official home for audio programming from Hot Hot Hoops, the #1 community for fans of the Miami Heat.
Hot Hot Hoops senior writers Matt Hanifan and Brandon Di Perno parse (cope) through the Miami Heat's heartbreaking Game 6 loss at the buzzer to the Boston Celtics.
Topics include:
We got a Game 7 in Beantown

Derrick White deserves credit

Miami blows a missed opportunity

What happens to Miami's goodwill if they lose Game 7

and much more!
MIAMI STILL HAS ANOTHER CHANCE TO BE ON THE RIGHT SIDE OF HISTORY!
Listen directly here on the site or on your favorite podcast app!
Hot Hot Hoops - Miami Heat NBA Blog is a reader-supported publication. To receive new episodes of our podcast and support our work, consider becoming a free or paid subscriber.