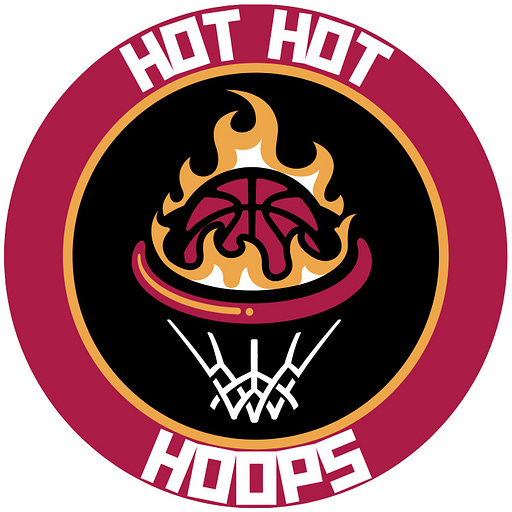 Jul 11 • 1HR 1M
Hot Hot Hoops Podcast - Damian Lillard trade update, Summer League action
HHH writers give an update on the Miami Heat's busy offseason.
The official home for audio programming from Hot Hot Hoops, the #1 community for fans of the Miami Heat.
On our latest podcast episode, Hot Hot Hoops senior writers Brandon Di Perno, Matt Hanifan and Matt Pineda rehash the Damian Lillard trade rumors and discourse surrounding it, whether the Brooklyn Nets would help the Miami Heat acquire Dame or not, Josh Richardson uniting with Heat, Summer League and more!
Listen directly here on the site or on your favorite podcast app!
Hot Hot Hoops - Miami Heat NBA Blog is a reader-supported publication. To receive new episodes of our podcast and support our work, consider becoming a free or paid subscriber.