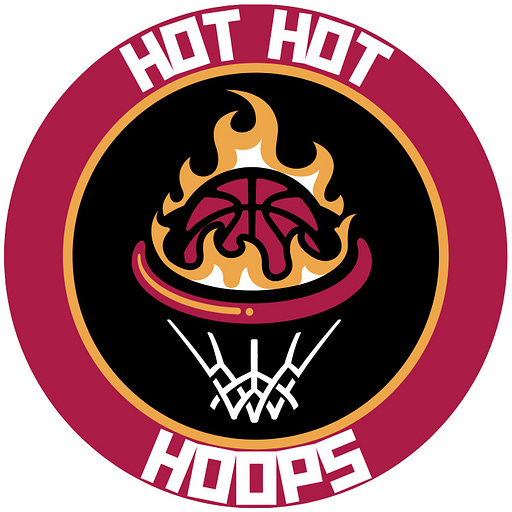 Jun 20 • 1HR 5M
Hot Hot Hoops Podcast - Offseason begins for Heat, reaction to Bradley Beal trade
Matt and Brandon react to the latest news and rumors now that the Miami Heat have begun their offseason and the NBA Draft is days away.
The official home for audio programming from Hot Hot Hoops, the #1 community for fans of the Miami Heat.
On our new podcast episode, Hot Hot Hoops senior writers Matt Hanifan and Brandon Di Perno react to the Bradley Beal trade between the Washington Wizards and the Phoenix Suns, if the Miami Heat have a legitimate shot at acquiring Portland Trail Blazers guard Damian Lillard, PG options if Gabe Vincent and/or Kyle Lowry don't return, whether the Heat will trade the No. 18 NBA Draft pick and more!
Listen directly here on the site or on your favorite podcast app!
Hot Hot Hoops - Miami Heat NBA Blog is a reader-supported publication. To receive new episodes of our podcast and support our work, consider becoming a free or paid subscriber.