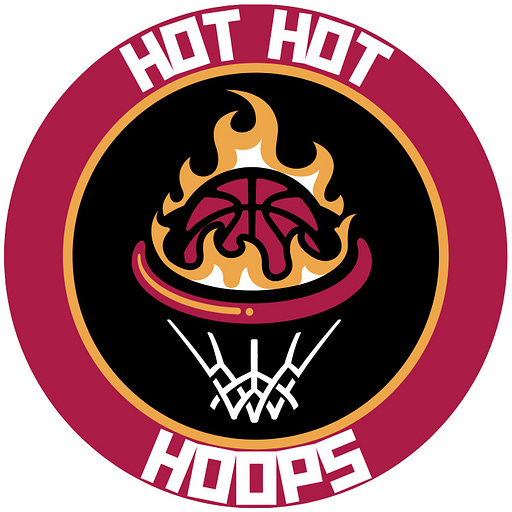 Jun 2 • 40M
Hot Hot Hoops Podcast - 2023 NBA Finals Game 1 reaction after Heat loss
Matt and Brandon discuss what happened during Game 1 and looking ahead to the rest of the NBA Finals.
The official home for audio programming from Hot Hot Hoops, the #1 community for fans of the Miami Heat.
Hot Hot Hoops senior writers Matt Hanifan and Brandon Di Perno recap Game 1 of the 2023 NBA Finals between the Miami Heat and Denver Nuggets.
They discuss Miami only getting to the free throw line ... twice, a weird game from Jimmy Butler, Bam Adebayo's brilliance, Miami's zone defense looking good and more!
Listen directly here on the site or on your favorite podcast app!
Hot Hot Hoops - Miami Heat NBA Blog is a reader-supported publication. To receive new episodes of our podcast and support our work, consider becoming a free or paid subscriber.